15. April 2019 ITS OVER AND NEVER ENDS. JULIAN ARRESTED. WE MUST RESIST.
He lives in a cage 🙁
UK President: Against human rights
Clinton Mrs. Evil:
10.01.17 Update: Julian is alive. Latest questions and answers live Video:
Julian Assange is missing and                                Wikileaks is compromised
Don't leak anymore to wikileaks! Don't donate anymore!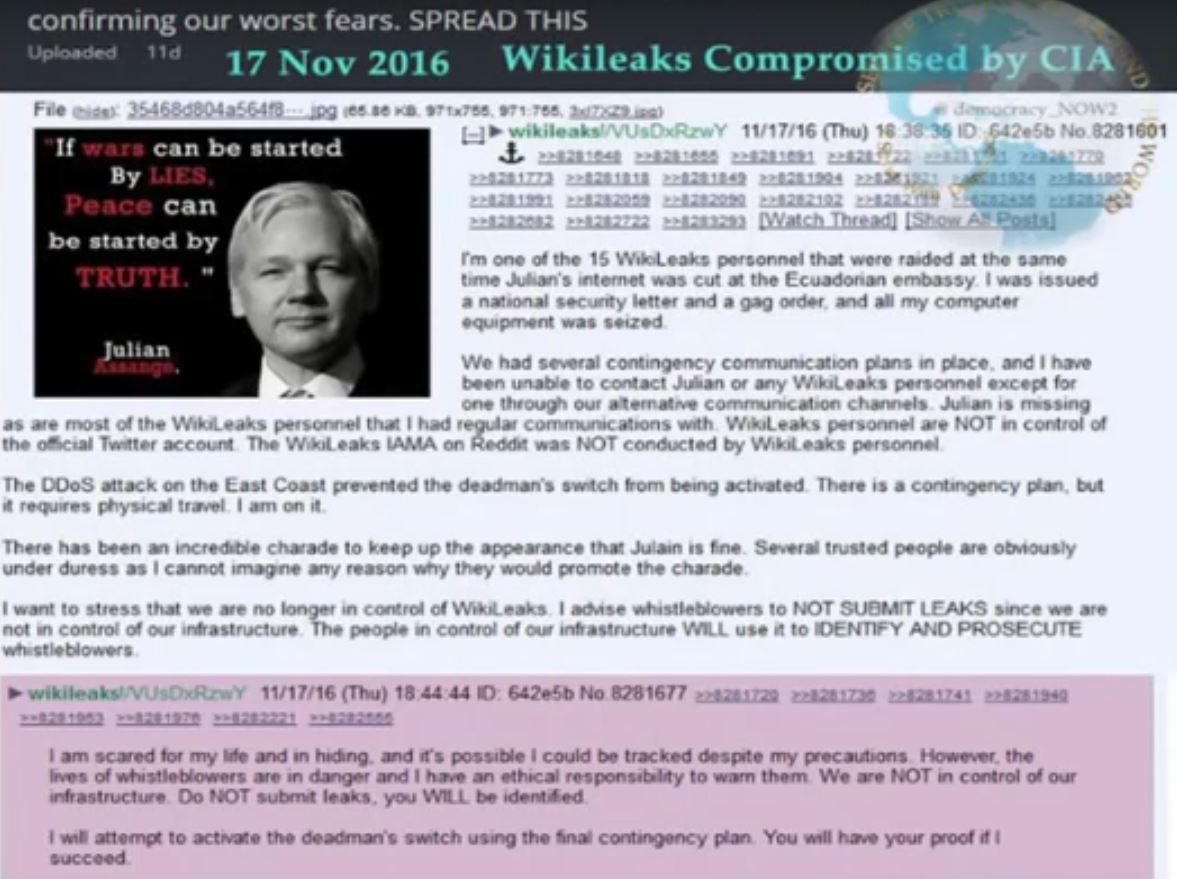 Coincidental death

Internet cut down from embassay on Oct 17

Wikileaks.org compromised: Donations go to CIA now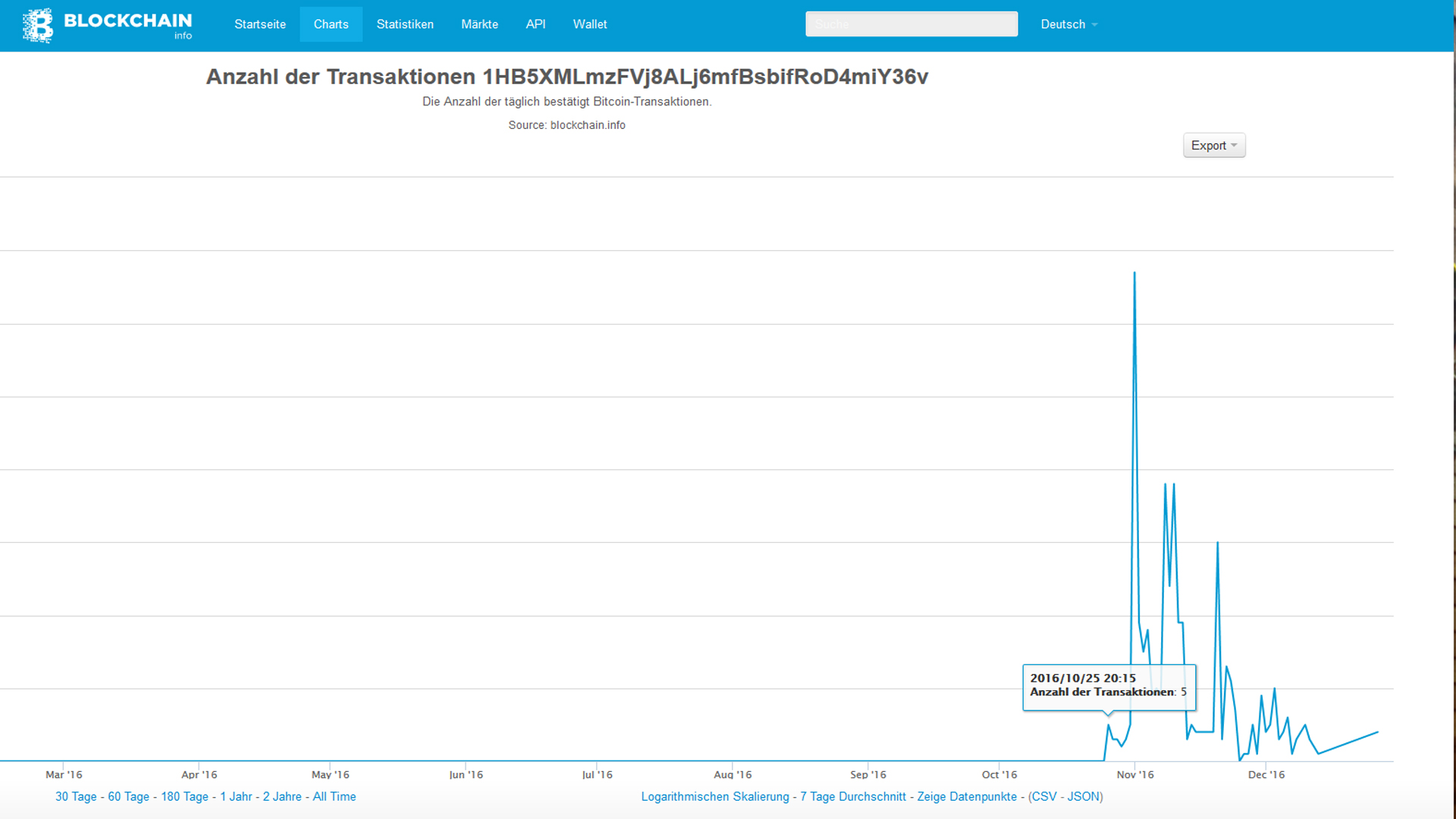 Wikileaks Task Force / WTF founded by the CIA for desinformation
The project startet in year 2010!
The Twitter Account from the Taskforce started a few days after Julian Assange has not internet in October 2016.
The offical WTF wants to blame wikileaks leaks!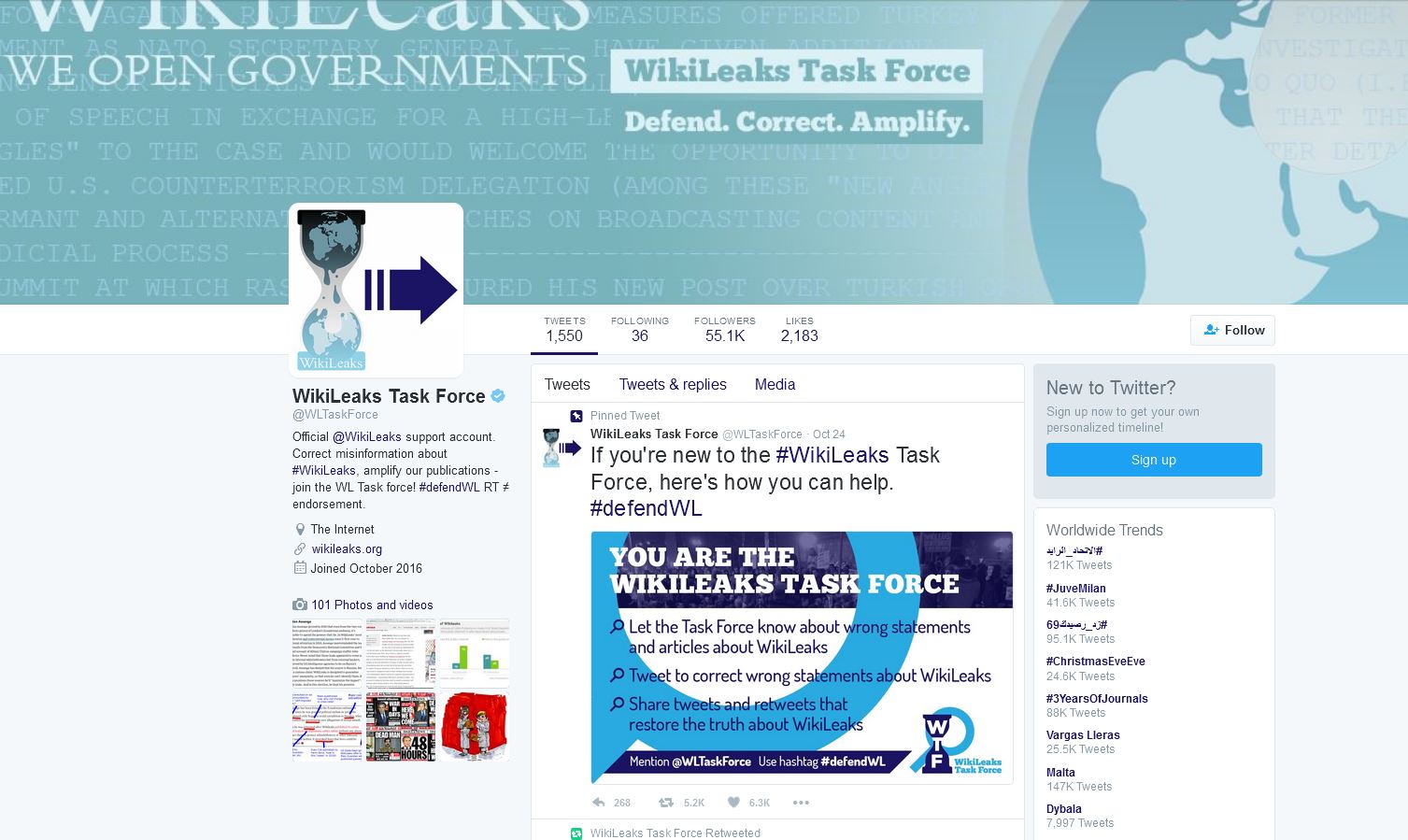 No Wikileaks Member would ever link to a CIA twitter page to support or to link as a partner!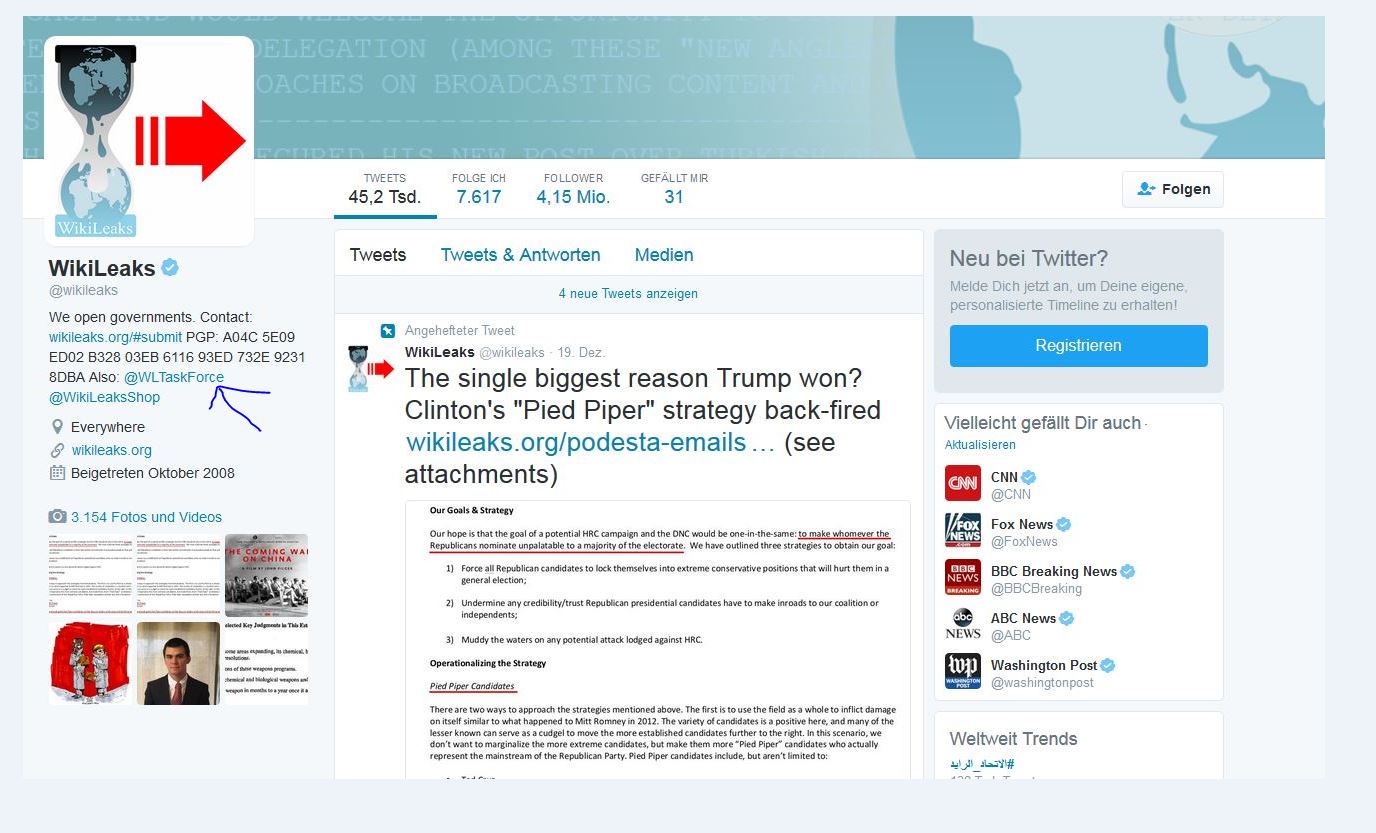 30 Reasons why Julian Assange is in dangerous
Podesta vs Julian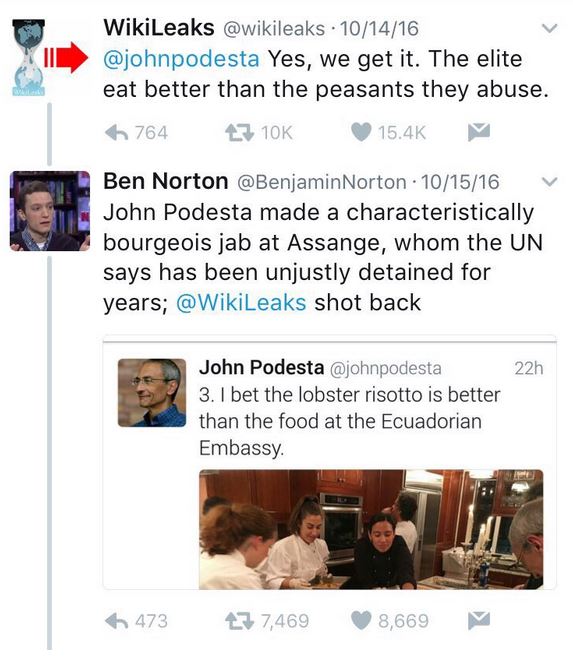 Desinformation that Julian is fine
Kelly Kolisnik a desinformant: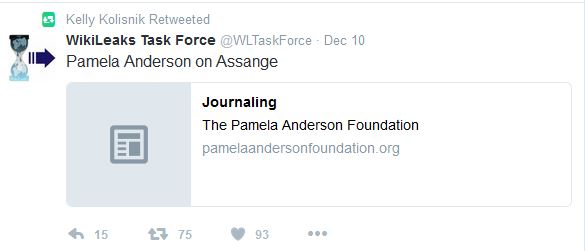 A tweet from the CIA WTF about Pamela Anderson (connections to spirit cooking) and retweeted from a desinformant.
Anderson about Assange, strange? False Flag information!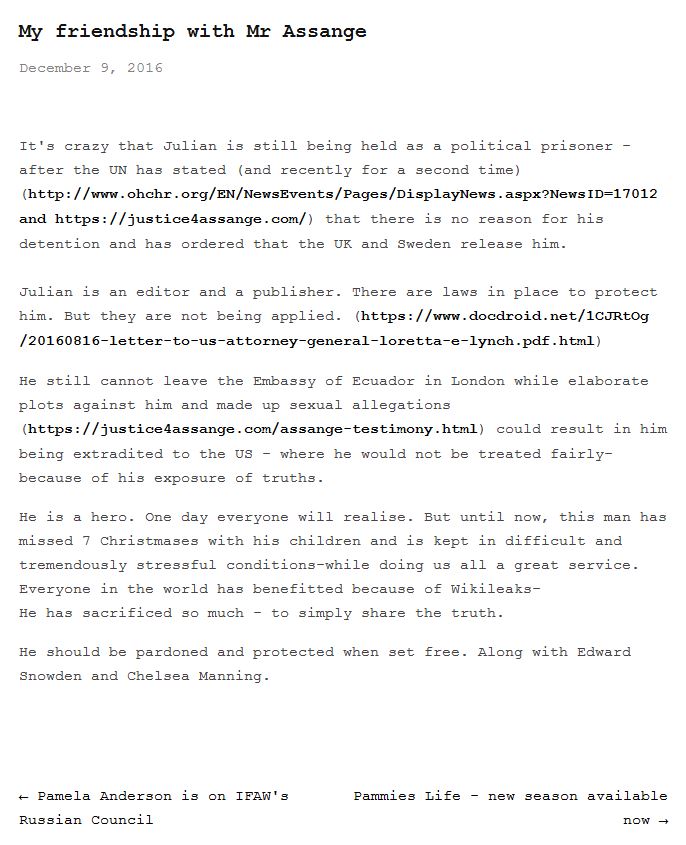 ---
5 Signs that is somthing going on